Whether you want a holographic, metallic, or gloss finish on your media, the LD-80 is compatible with a wide variety of foils with different textures and colors for a myriad of unique personalization results.
Traditional foil stamping technology uses high heat and pressure which can damage the material being marked. DGSHAPE Laser Decorating technology can imprint adhesive backed foils on to paper and soft plastics without any damage to the substrate.
Your brand's products are already exclusive. Make them one-of-a-kind for your customers with DGSHAPE laser decoration technology. Building on the platform of the revolutionary LD-80 Laser Decorator, the LD-300 Laser Decorator goes beyond foil decoration on soft plastics to include larger and more robust items like gift packaging and direct imprinting on leather. The unique design of LD-300 accepts small to medium size branded products for unique personalization on a variety of materials. In addition to smaller applications compatible with LD-80, LD-300 also decorates large objects with ease.
An industry-first in personalization, DGSHAPE Laser Decorators offer a unique opportunity for your kiosk, gift shop, online store, or personalization business to create exciting new custom products with dazzling text and reflective graphics.
Light Amplified Select Emission Radiation sounds fancy doesn't it? Well, we took the fancy and put it to good use making even fancier items with our Laser Decorator line of products.
Using a semiconductor laser, combined with our revolutionary motion control firmware, our laser decoration technology transfers metallic foil to promotional products which can be very difficult with conventional hot-foil stamping technology. The laser focuses heat to activate the adhesive on these foils, only in the areas needed, to decorate logos and text on a variety of different materials.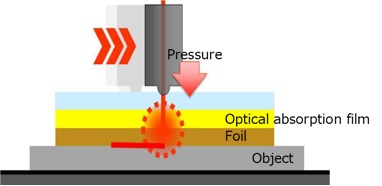 This is where the real magic happens.
DGSHAPE's proprietary technology focuses the bue light from the diode laser into heat at the exact resolution needed to activate the adhesive in the metallic foil.
LD-300 has a spring loaded head mechanism that tracks the surface of the printed object ensuring an even imprint across the entire surface of the decorated item.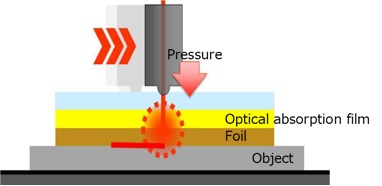 Direct Imprinting on Natural Leather
Our patent pending technology, first pioneered with the LD-80, uses foil transfer for decoration on synthetic leather. With the LD-300, the same technology can also imprint directly onto the surface of genuine* leather. Produce multiple items at once or create unique masterpieces one at a time. Unlike CO2 lasers, DGSHAPE's semi-conductor laser decoration technology emits no gas or odors commonly associated with laser engraving applications or fume extraction equipment. All while delivering crisp text, fine lines, and highly detailed artwork.
* Please use genuine leather processed with plant-based tanning when transferring and stamping. Other types of treated leather will produce inconsistent results. In addition, please note that synthetic leather cannot be printed directly.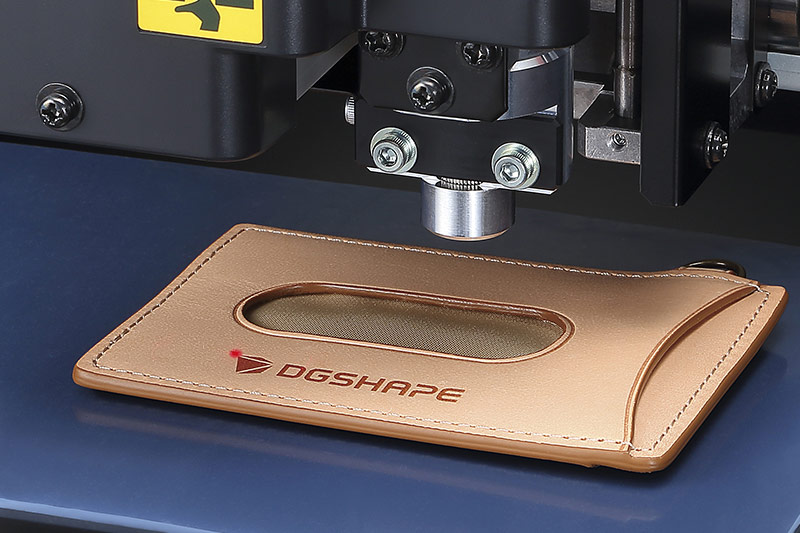 Imprint designs in amazing detail with no loss of quality
Traditional leather decoration using laser needs adequate ventilation. DGSHAPE laser technology is safe for office or retail environments.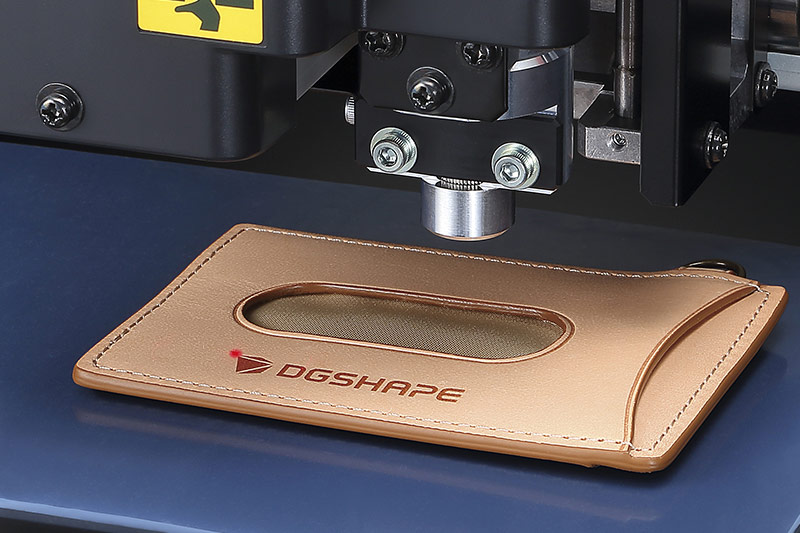 You don't need to be a graphics expert to design and output artwork in METAZAStudio Software.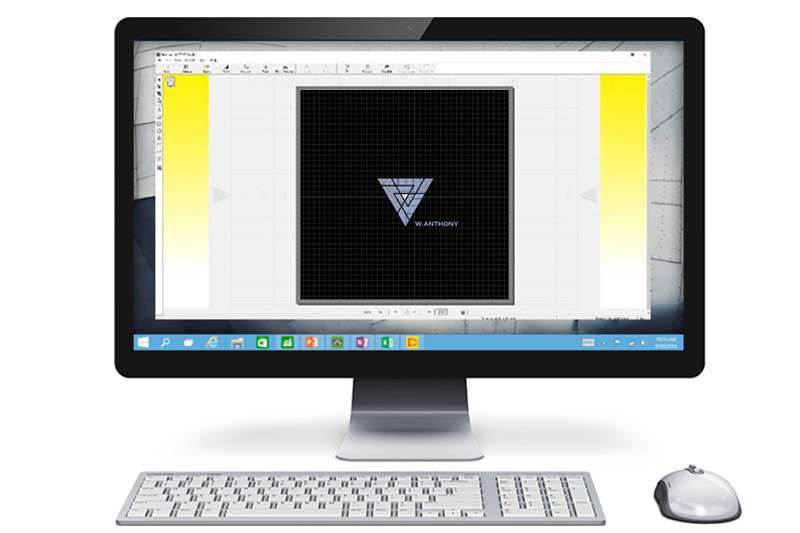 Import and edit a wide range of files in METAZAStudio and get detailed text and image results with the LD-300.
Input your serial data, including numbers and names to produce items for multiple customers.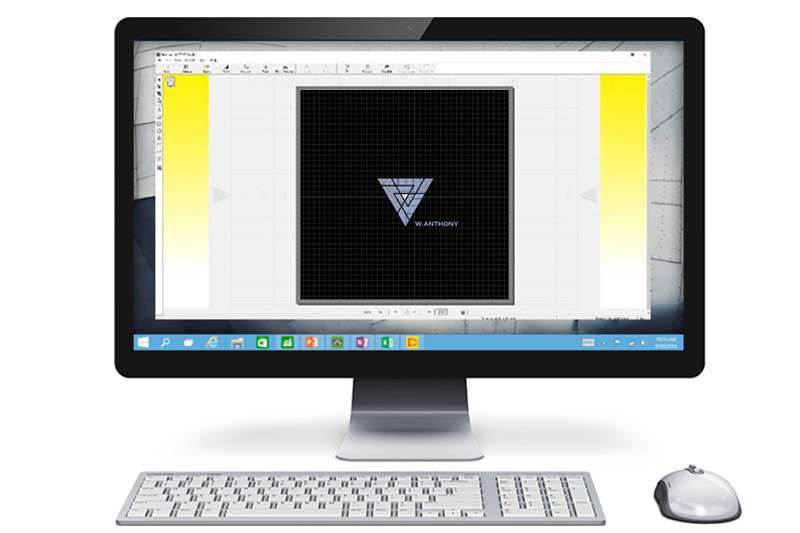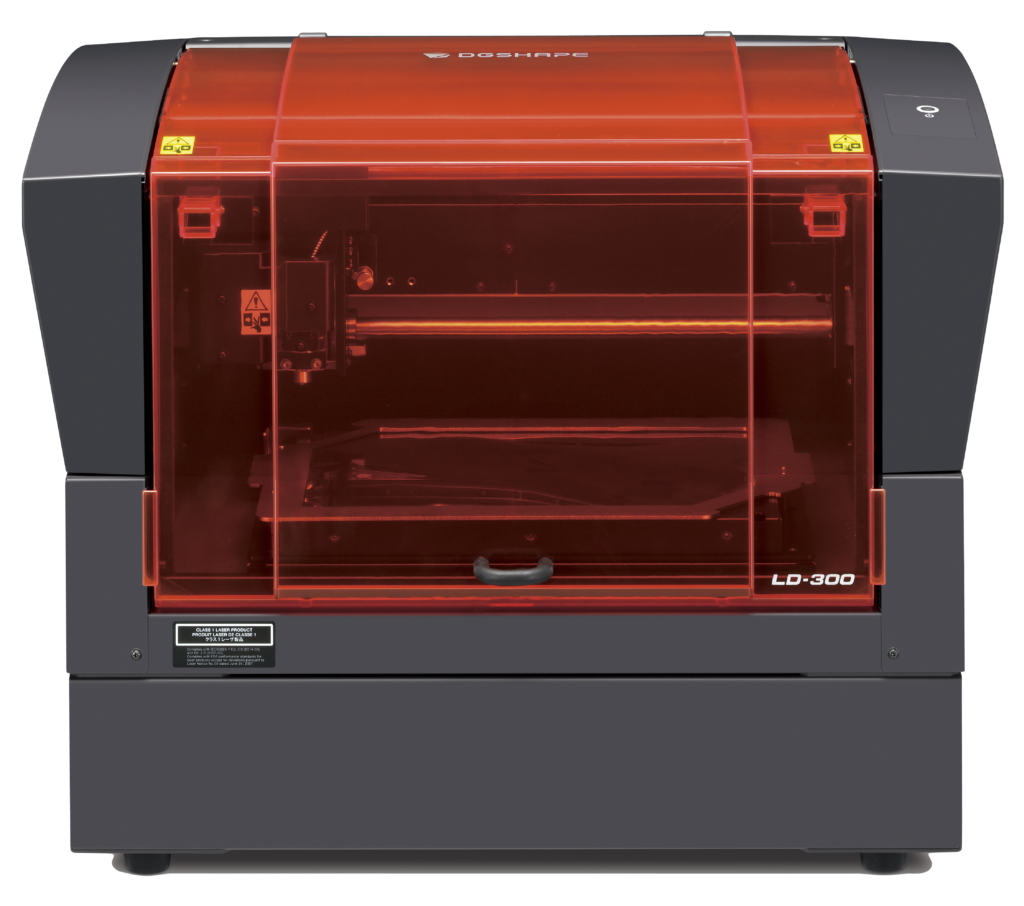 Acrylic, Polycarbonate, Polypropylene, Polystyrene, ABS, Natural Leather, Polyurethane, PVC, and Paper (woodfree paper, art paper, coated paper)
Width: Up to 323 mm (12.7 in), Depth: Up to 267 mm (10.5 in), Height: [with base table] Up to 50 mm (1.9 in), Height: [without base table] Up to 200 mm (7.8 in)
Vector/Outline, Region Fill (scan line, island fill), text, illustration; Resolution: 318 dpi (text), 1270 dpi (vector)
Up to 275 mm x 196 mm (10.8 in x 7.7 in)
Unidirectional or Bidirectional
When cover opens, laser supply turns off; orange filter to block laser light
Imprinting: Class 4 laser, Positioning: Class 1 laser
AC 100-240V ± 10% (dedicated adapter), 50-60 Hz; DC 19V, 1.0A
Width: 616 mm (24.2 in), Depth: 591 mm (23.2 in), Height: 496 mm (19.5 in)
Temperature: 10-30°C (50-86°F), Relative Humidity: 35-80%
The LD-300 comes with Power cord, USB cable, Holding Fixture, AC adapter, setup guide, material retainer, film frame, and MetazaStudio software.
Contact an authorized DGSHAPE distributor to obtain certified DGSHAPE spare parts and accessories.
LD-80, like all DGSHAPE devices, is part of an "Open System" where any CAD, scanner, and CAM can be used to complete your own personal workflow that you are familiar with. We do not have any proprietary components or software and we do not charge a fee to "unlock" any part of our system.
Frequently Asked Questions
DGSHAPE is a member of the Roland DG group of companies and our products are sold and serviced through its network of distribution partners around the world.
In most cases, DGSHAPE will warranty the machine for up to 1 year after install, however regional regulations will determine specific warranty policies around replacement of consumable items and hardware repair. Contact an authorized DGSHAPE distributor for details.