Fine Detail and Smooth Finish
SRM-20 can bring shape to virtually any idea that springs to mind. With the SRM-20 3D milling machine, 3D data can be shaped into solid objects with exceptional precision. Capable of milling a wide range of materials, the SRM-20 is invaluable for industrial design prototypes, industrial parts, educational tools, and other applications using materials similar to the final version.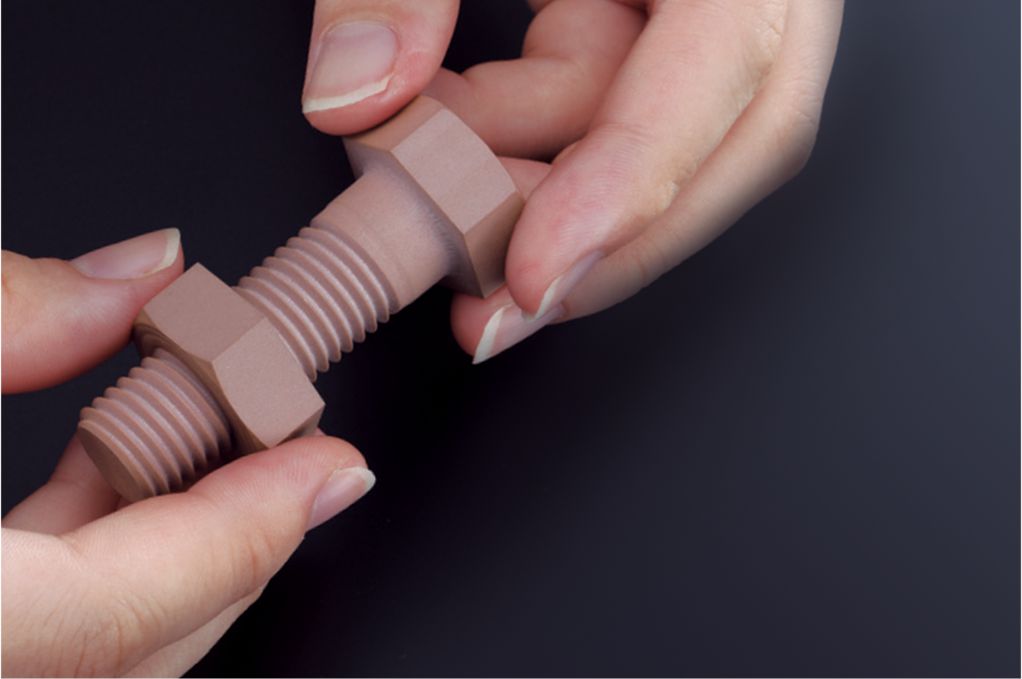 Traditional methods of rapid prototyping involve hand crafting wax, clay, and other soft materials. These methods rely on the steady hand of a craft-person and can lead to imperfections or limitations based on the choice of material. 
Similarly, emerging methods of digital production, such as 3D printing, may be able to replicate an exact material, but the method can be cost-prohibitive compared to the benefit/performance ratio of the SRM-20 – lower priced technologies can yield clunky prototypes, while high performance production can dramatically increase your cost structure and use complicated software workflows. 
SRM-20 uses superior motion control firmware to calibrate in 3D space. This eliminates the need for heavy, granite or steel bases to stabilize the machine.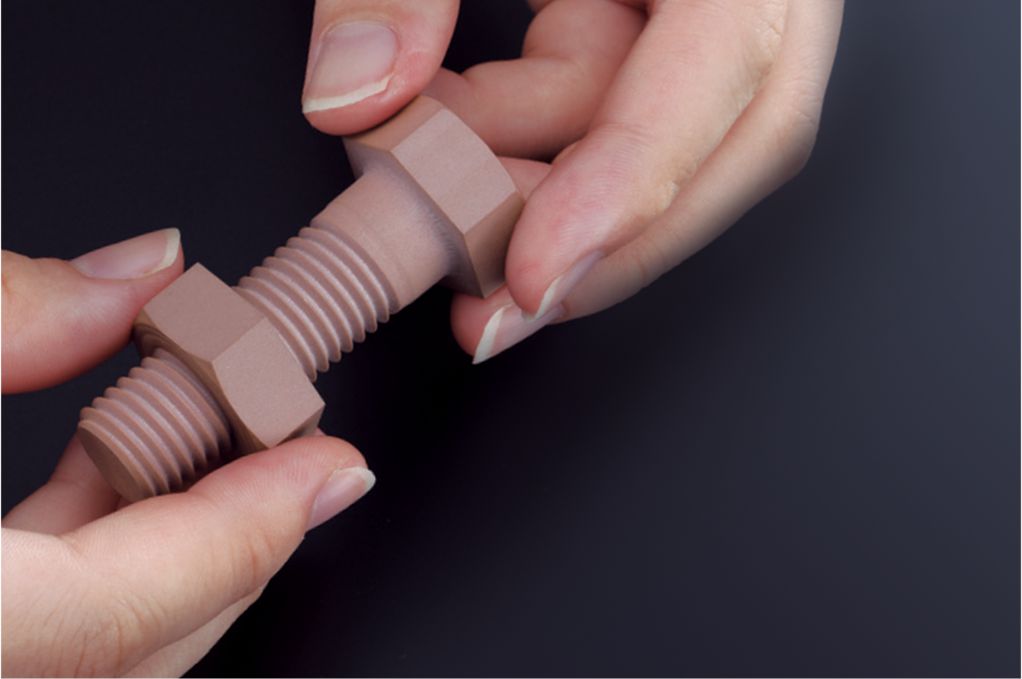 Truly Functional Prototypes
Many Rapid Prototyping technologies require the use of specific materials that can be manipulated by the unique technology of the solution. SRM-20 can create functional prototypes out of the final material of the product, bypassing multiple phases of the prototyping process.
Many prototypes for products are built using foam, wax, and paper-based materials to simulate 'Proof of Concept'.
SRM-20 leverages the power of Computer Aided Design (CAD) to bypass the Creative phase and move directly to working prototype in the final usable material with all of the characteristics of the final product: movement, buttons, latches, etc.
The following items are just some of the materials that can be milled with the MDX-50 benchtop CNC mill:
ABS
POM
Nylon Plastic Foam
Modeling Wax
Chemical Wood
PVC
Acetal
As a Subtractive, rather than Additive, 3D machine; the SRM-20 Rapid Prototype Machine supports a variety of non-proprietary materials. The following items are just some of the prototypes and applications that are possible with this versatile device:
Snap-fit parts
Moulds for casting
Toys and games
Product prototypes
Jewellery and accessories
Furnishings and decorations
Electrical parts and casings
Relief signs and graphics
User Friendly and Intuitive
The SRM-20 is designed for entry level users to introduce them to the concepts of Computer Aided Manufacturing. There is no advanced Control Panel or complex adjustments necessary.
The machine has a single power button and a single milling tool. Everything else is controlled through software. the bundled VPanel software (see above) controls all essential machine function and displays all relevant machine data.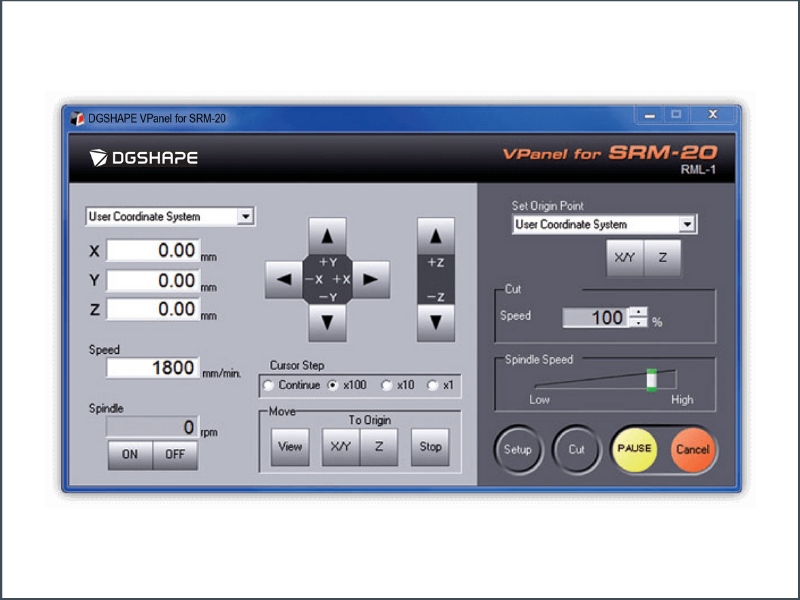 The SRM-20 reduces the time and effort of machine set-up with a complete software-controlled user interface. 
The SRM-20 is designed for use in studio and educational environments. A newly improved acrylic cover protects the user from flying debris, making it perfect for offices and shools.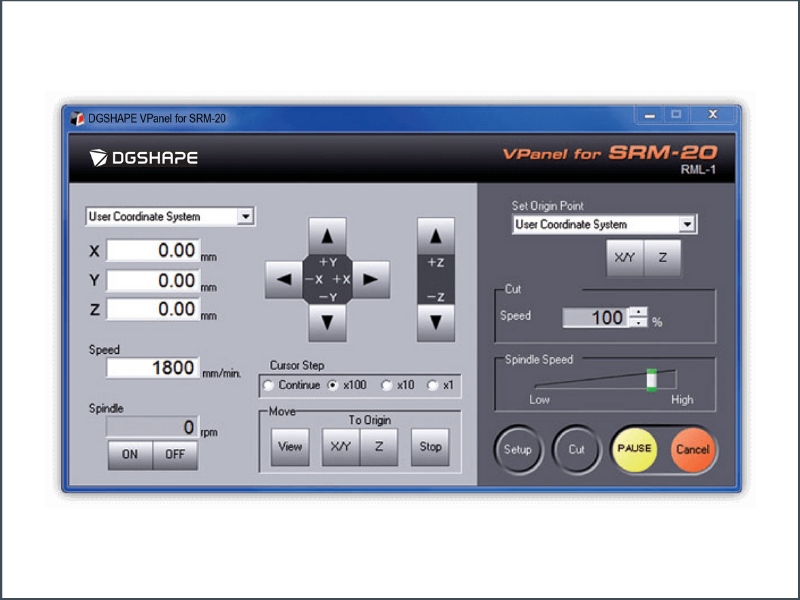 SRM-20 has a built-in interface to allow for Arduino boards to be installed. This open architecture capability is the essence of Roland DG's philosophy known as Monozukuri!
Install your board and program your SRM-20 to complete customized tasks for production of your favorite items.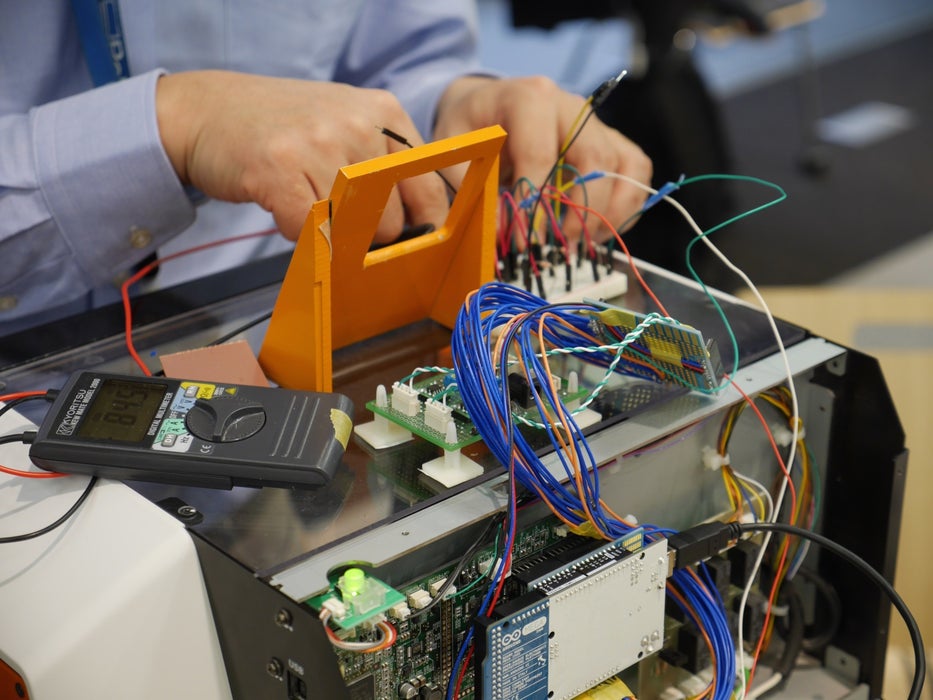 It is a portmanteau of two japanese words –
Mono – thing
Zukuri – making of
The word Monozukuri means "Making Things", which is the reason the SRM-20 was invented!
MonoFab is another combination word that means –
Monozukuri – Fabrication
It's the art of making things through digital manufacturing technologies!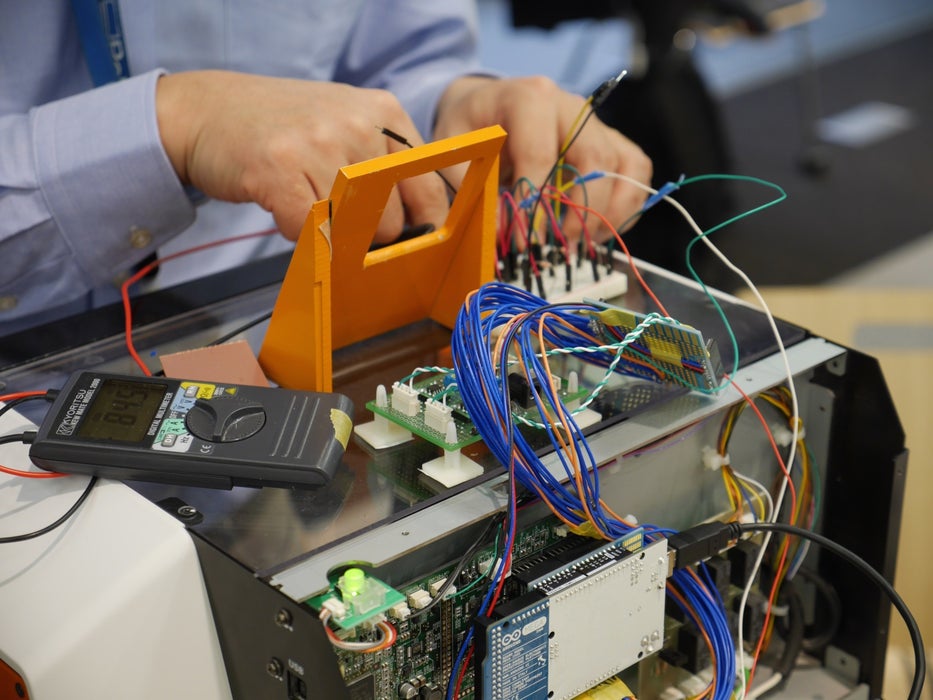 SRM-20 comes packed with features to make your journey into Computer Aided Manufacturing (CAM) easy and efficient.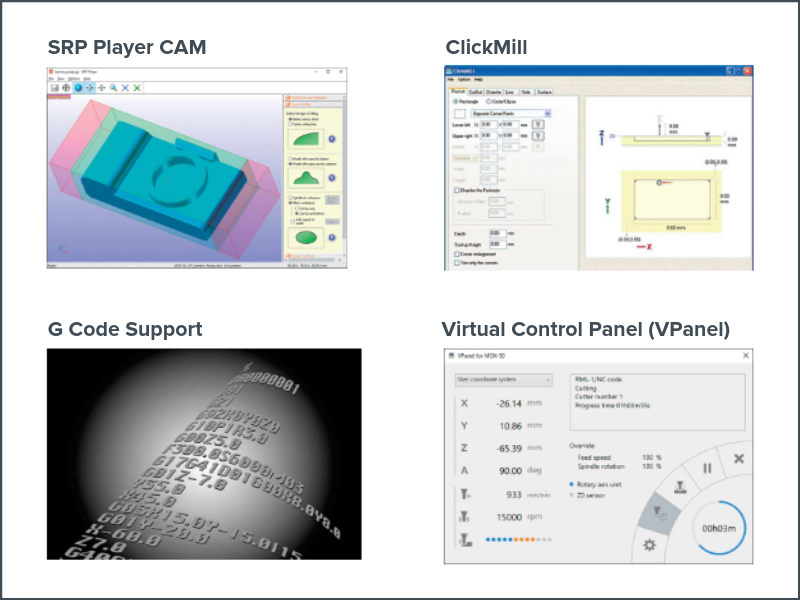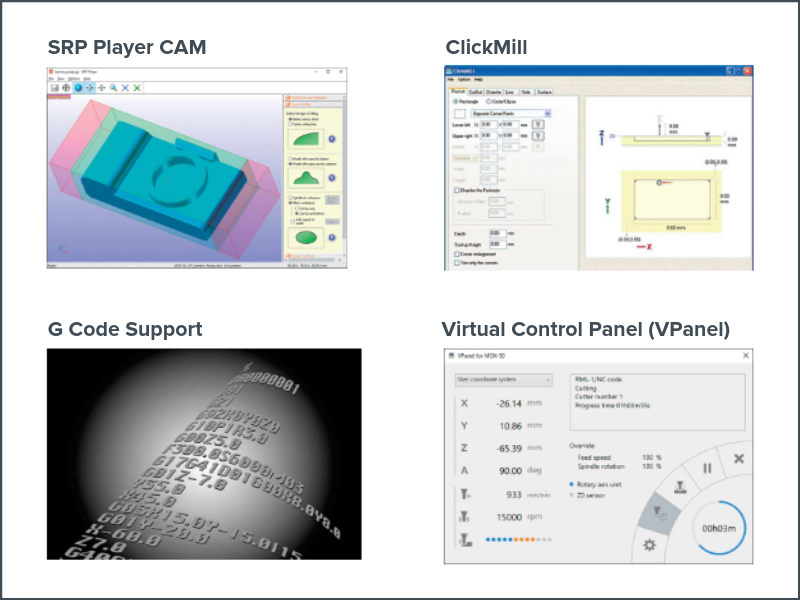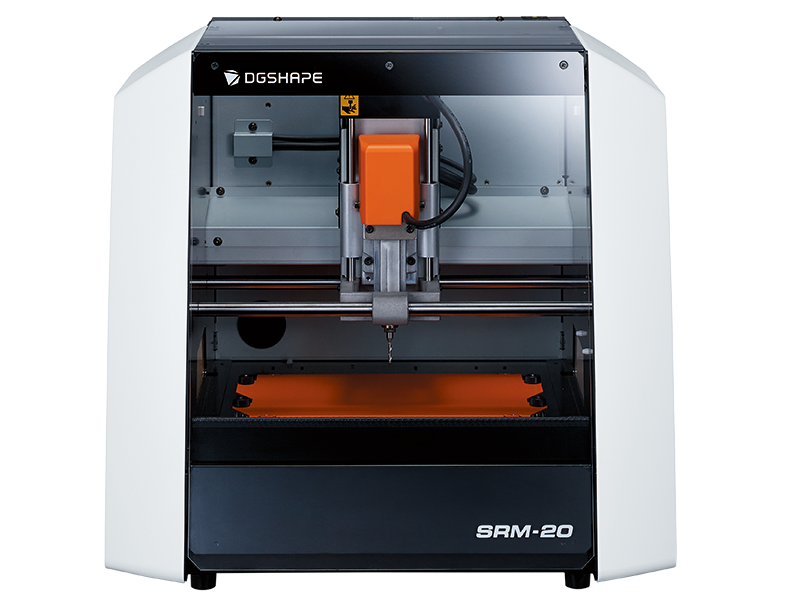 Modeling wax, chemical wood, foam, acrylic, poly acetate, ABS, PC board
Width: Up to 203 mm, Depth: Up to 152 mm, Height: Up to 60 mm
Dedicated AC adapter, AC 100-240V ± 10% 50-60 Hz
Operation: 65 dB(A) or less, Standby: 45 dB(A) or less
Width: 451 mm, Depth: 426 mm, Height: 426 mm
Indoor use only, Temperature: 5-40°C  Relative Humidity: 35-80%
The SRM-20 comes with power cord, AC adapter, USB cord, Cutting tool, Collet, Set screw, Spanner wrenches, Hex wrench, Positioning pins, Double-sided tape, and Start-up page guidance card
Contact an authorized DGSHAPE distributor to obtain certified DGSHAPE spare parts and accessories.
SRM-20, like all DGSHAPE devices, is part of an "Open System" where any CAD, scanner, and CAM can be used to complete your own personal workflow that you are familiar with. We do not have any proprietary components or software and we do not charge a fee to "unlock" any part of our system.
Frequently Asked Questions
DGSHAPE is a member of the Roland DG group of companies and our products are sold and serviced through its network of distribution partners around the world.
In most cases, DGSHAPE will warranty the machine for up to 1 year after install, however regional regulations will determine specific warranty policies around replacement of consumable items and hardware repair. Contact an authorized DGSHAPE distributor for details.