Tony Miller Assigned as Director of DGSHAPE
March 18th, 2021 —
DGSHAPE Corporation (Headquarters: Hamamatsu City, Shizuoka Prefecture, President: Hisashi Bito, hereinafter «the Company») has assigned Tony Miller as a new director to strengthen the global sales further. The appointment was resolved at the Board of Directors meeting held on March 11, 2021.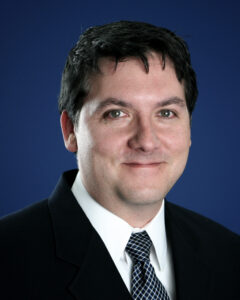 ◆ Background of appointment of directors
Hisashi Bito, President of the Company, commented on the background of his appointment as follows. «Tony was Vice President of Sales and Product Management at DGA (Roland DG America) in the United States and then became Executive Officer in charge of Global Sales at Roland DG. He has great experience in sales and management, and I believe that his global perspective will contribute to the future development of DGSHAPE. By adding Tony to the board members, three directors each have experience in manufacturing, sales, and technology to create a new and strong DGSHAPE.»
◆ Comment from Director Tony Miller
"It is such a great honor to be part of DGSHAPE and I am excited to share my sales and management experience with such a talented team. Building on our strong foundation of innovative products and a dedicated staff, I hope to create even greater success by strengthening our understanding of current trends in a rapidly evolving global marketplace. We need to focus on being efficient and building better partnerships through honest dialog amongst ourselves and our partners. Together we win."
◆ Profile of Director Tony Miller
Tony Miller joined Roland DGA Corporation, after working for Eastman Kodak Company and ENCAD, Inc. After 15 years managing Roland DGA sales and marketing departments, he became the President of the Global Sales & Marketing Division at Roland DG, Japan in 2019. Tony has been involved with DGSHAPE since the founding of the company, managing the sales teams in the Americas and contributed to growing DGSHAPE's dental business to a No. 1 share in the United States.
◆ About DGSHAPE Corporation
DGSHAPE Corporation was spun-off of Roland DG Corporation in 2017 as a wholly-owned subsidiary to develop and market the company's innovative 3D products, including DWX mills for the dental industry, MPX photo impact printers and EGX engravers for the industrial labeling and personalization industries, and MDX and monoFab series of desktop milling machines for the rapid prototyping, manufacturing, and hobby industries. The company's products are distributed worldwide.
◆ About DGSHAPE Corporation
Roland DG Corporation is a solution provider in the field of digital printing. The company's main products, commercial inkjet printers and cutting plotters, promote the digitization of industrial and commercial printing, from the production of advertising signs, posters, stickers, and labels to the decoration of personal items such as apparels, goods, and smartphone cases. It is used in a wide range of applications, including the decoration of household items.
Contact information for the press
DGSHAPE Corporation
New Business Marketing Unit
Market Development Dept.
Yuki SHIMIZU
1-6-4 Shinmiyakoda,
Kita-ku, Hamamatsu-shi, Shizuoka-ken 431-2103 JAPAN
TEL:053-482-7069
E-Mail:dgs-marketing@dgshape.com